Avec l'arrivée des élections européennes, la société informatique voulait saisir le moment afin d'éduquer sur les problématiques et avancées de la transformation digitale. Plus particulièrement, Microsoft souhaitait s'adresser directement aux politiciens et leur montrer comment ils pouvaient créer un cadre légal qui soit positif. Notre mission était donc de créer un livret à destination de tous les pays membre de l'UE, dans lequel 5 idées étaient proposées et développées pour le futur. Et, puisque nous sommes une agence digitale, nous étions également chargés d'adapter le support à internet.
A combination of
complementary colors
We used a combination of a vibrant red with an empathic blue, creating a sensation of power, security and inclusion in the digital revolution.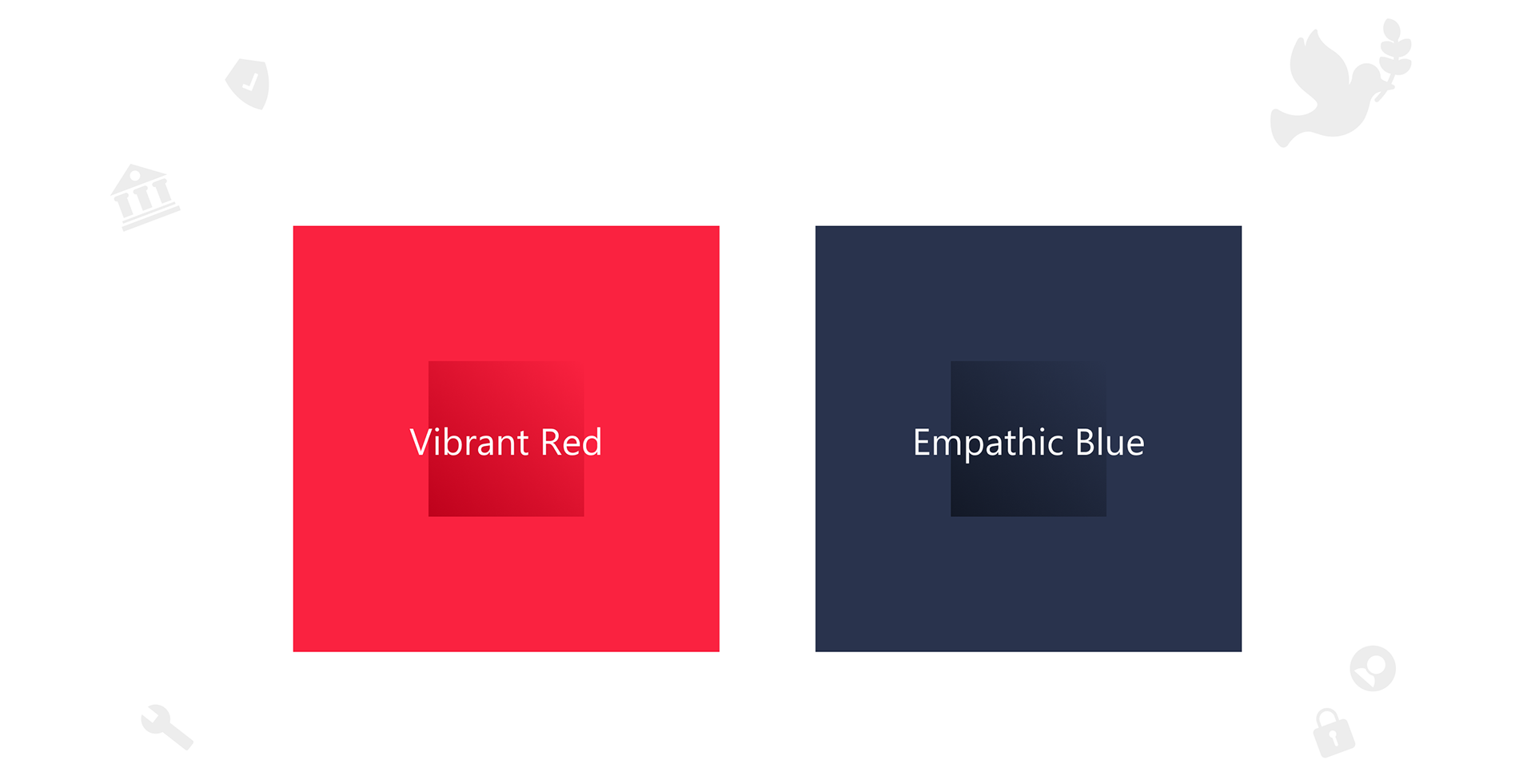 Our booklet targeted both European representatives and European citizens. What better way to make them understand the same message? Illustration
! We created minimalist characters to represent them both and emphasize Microsoft's message.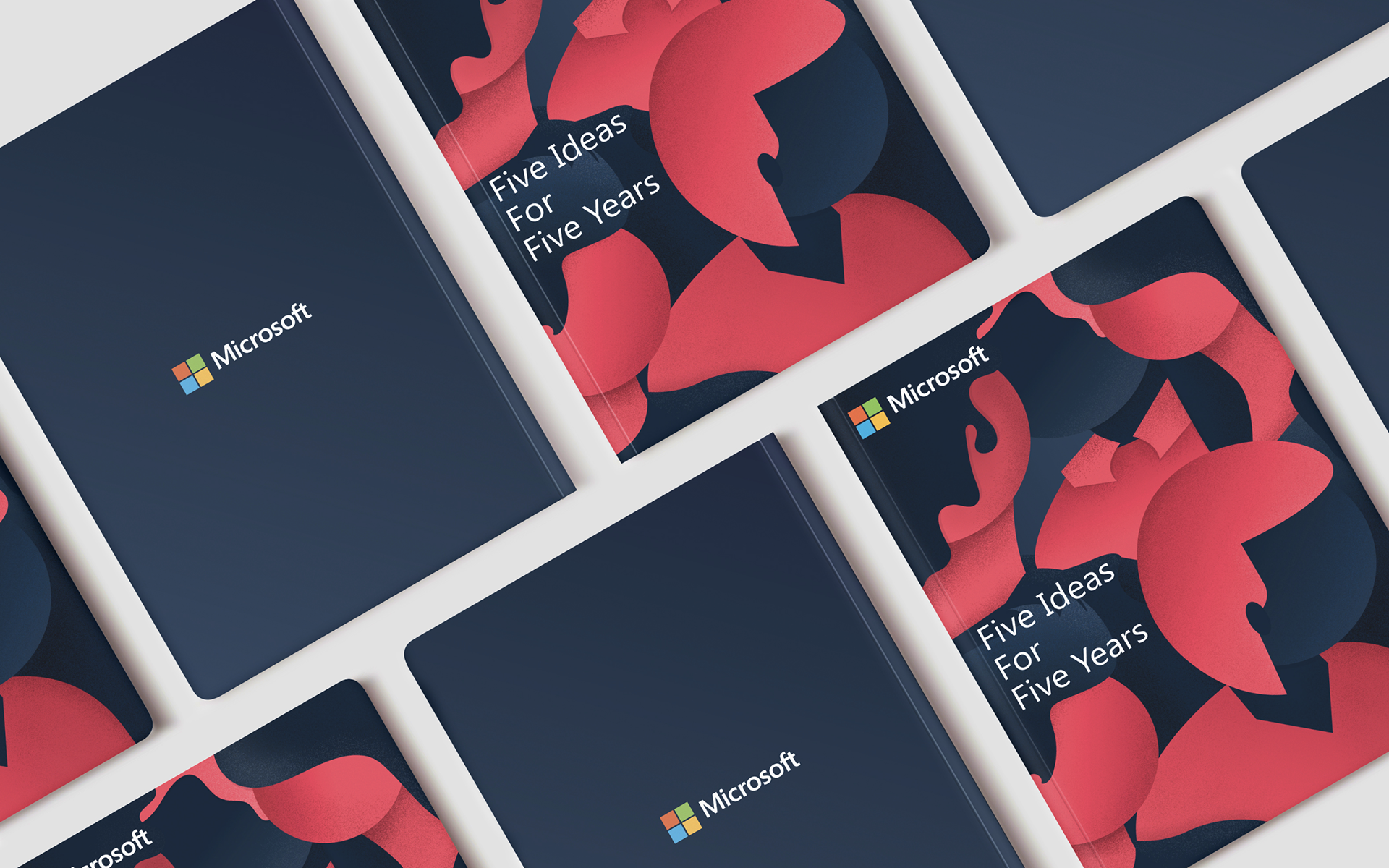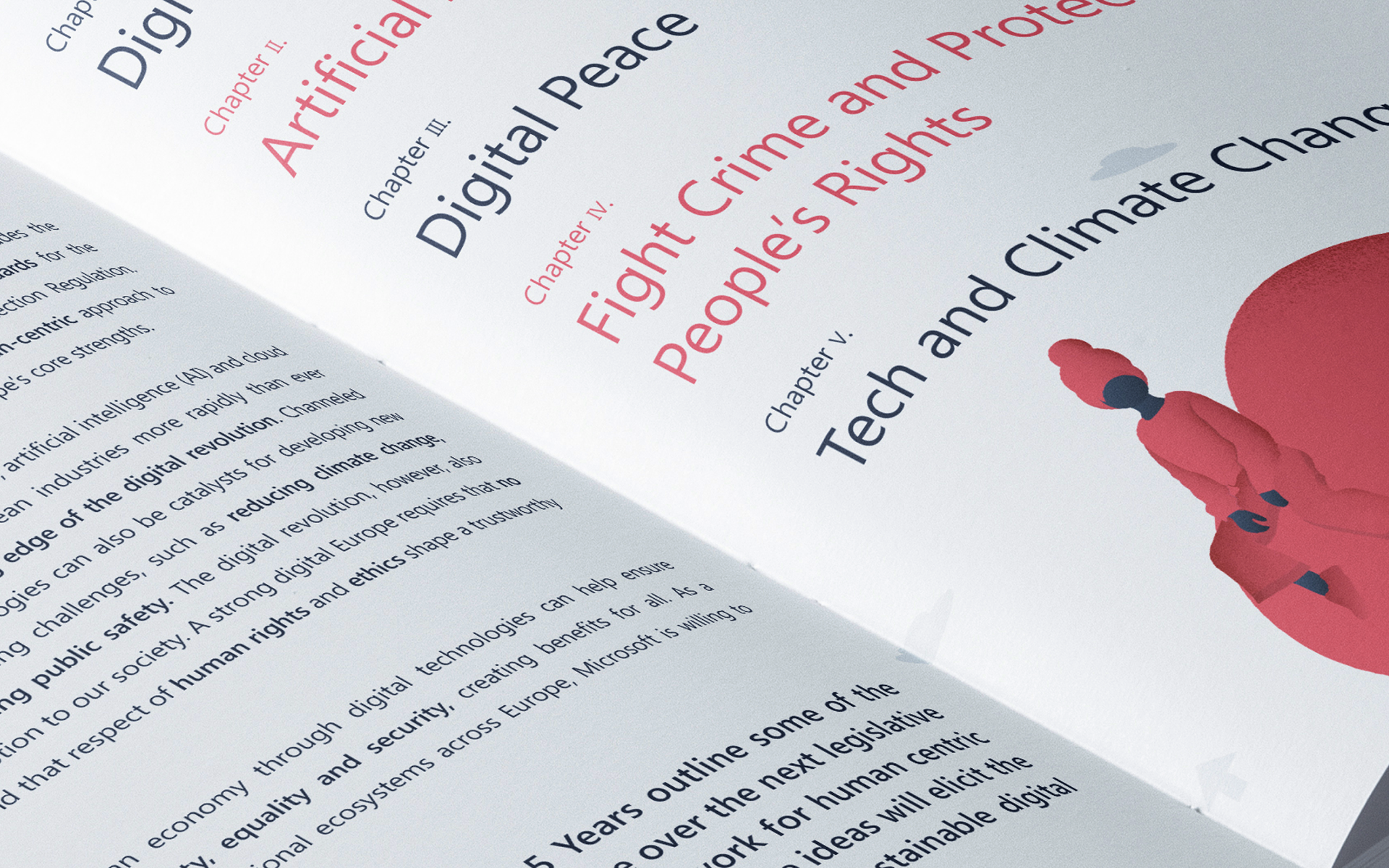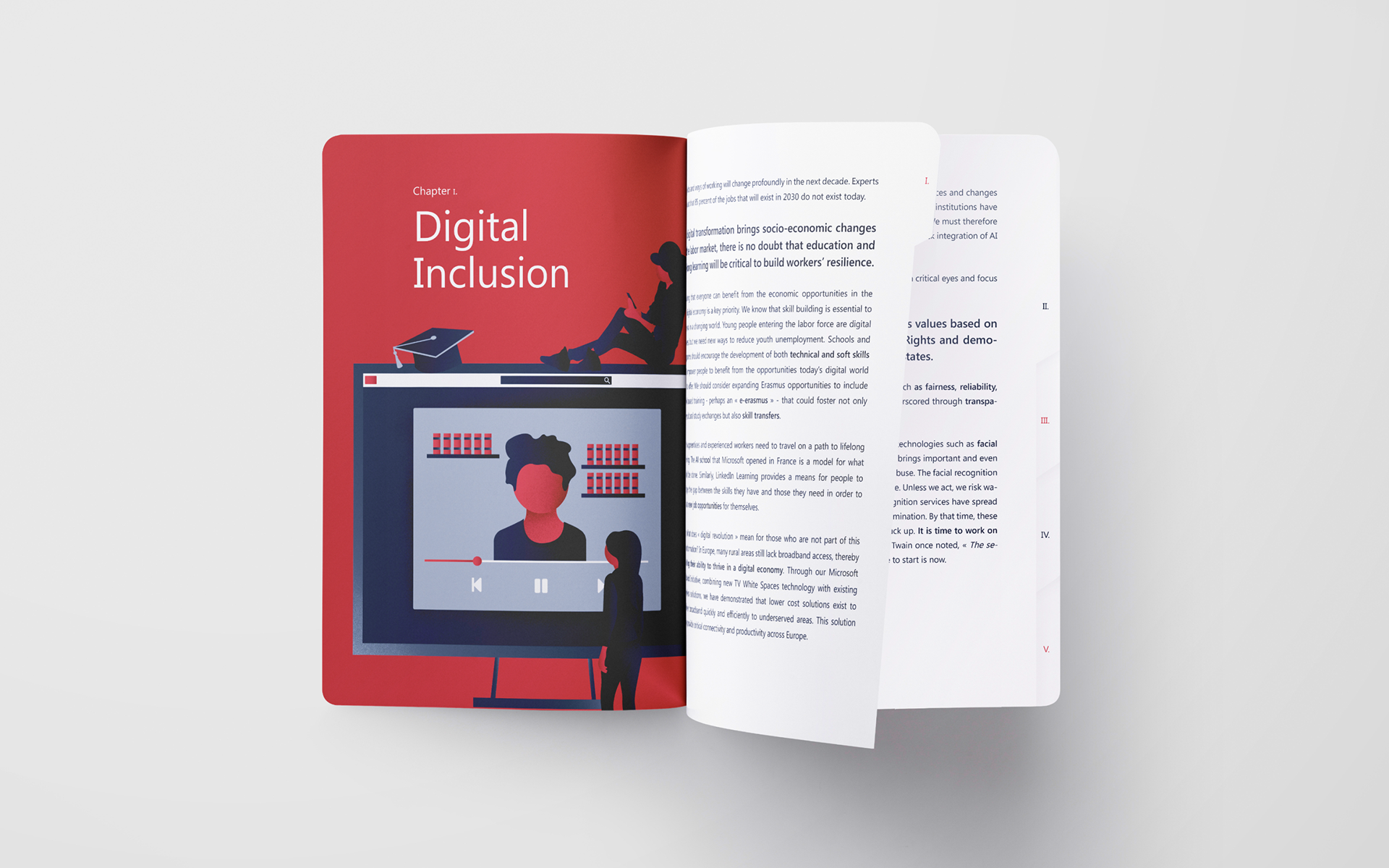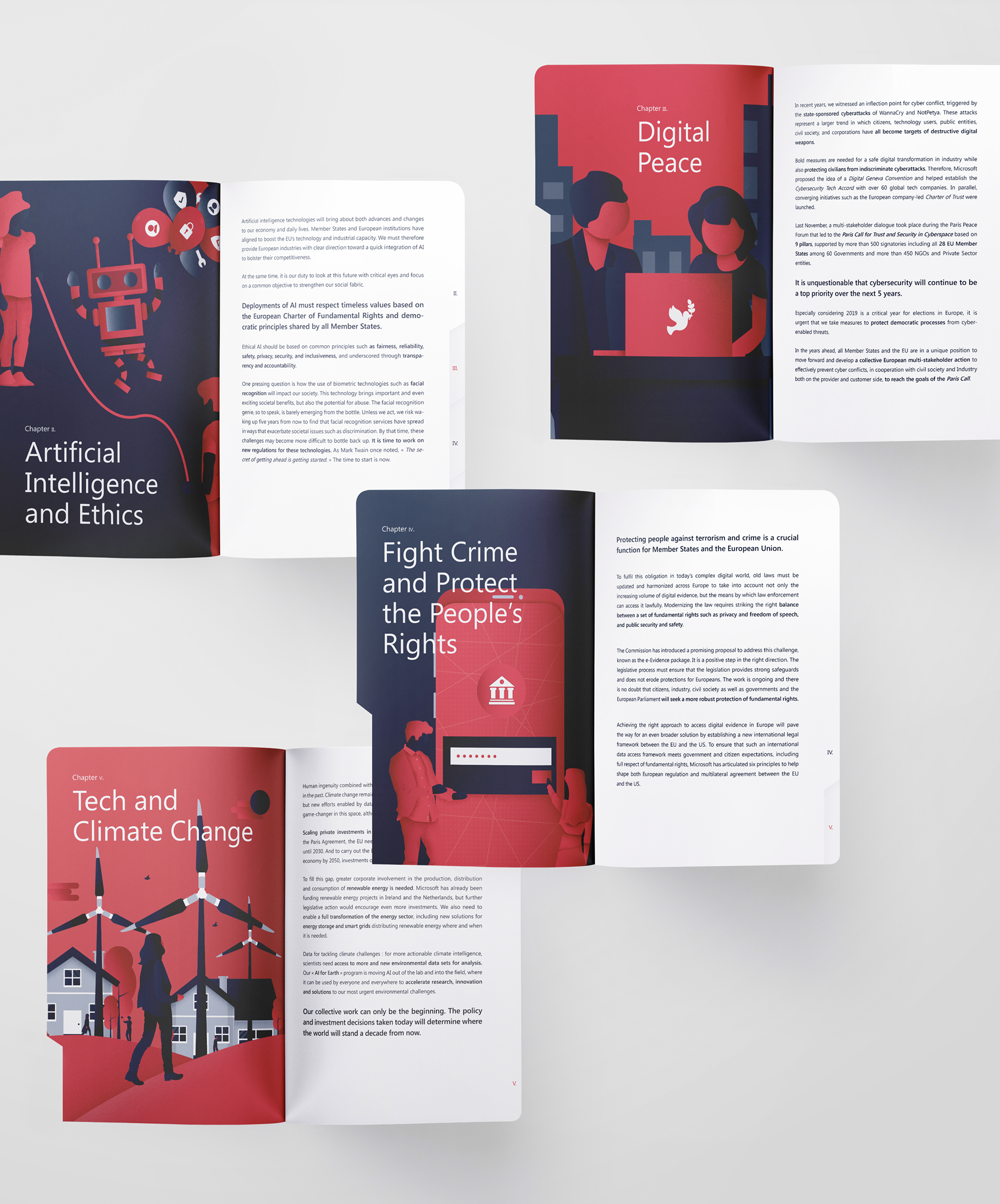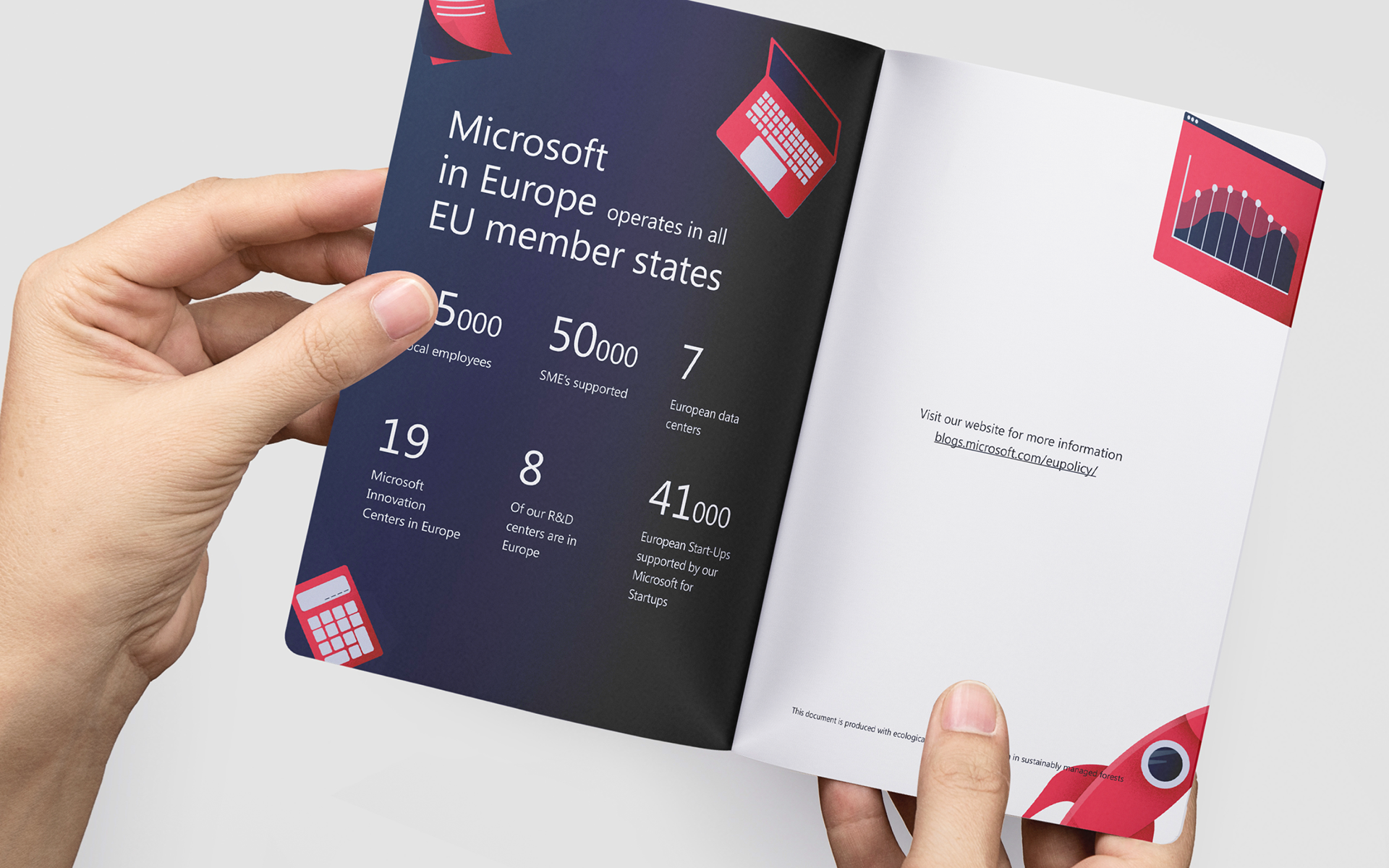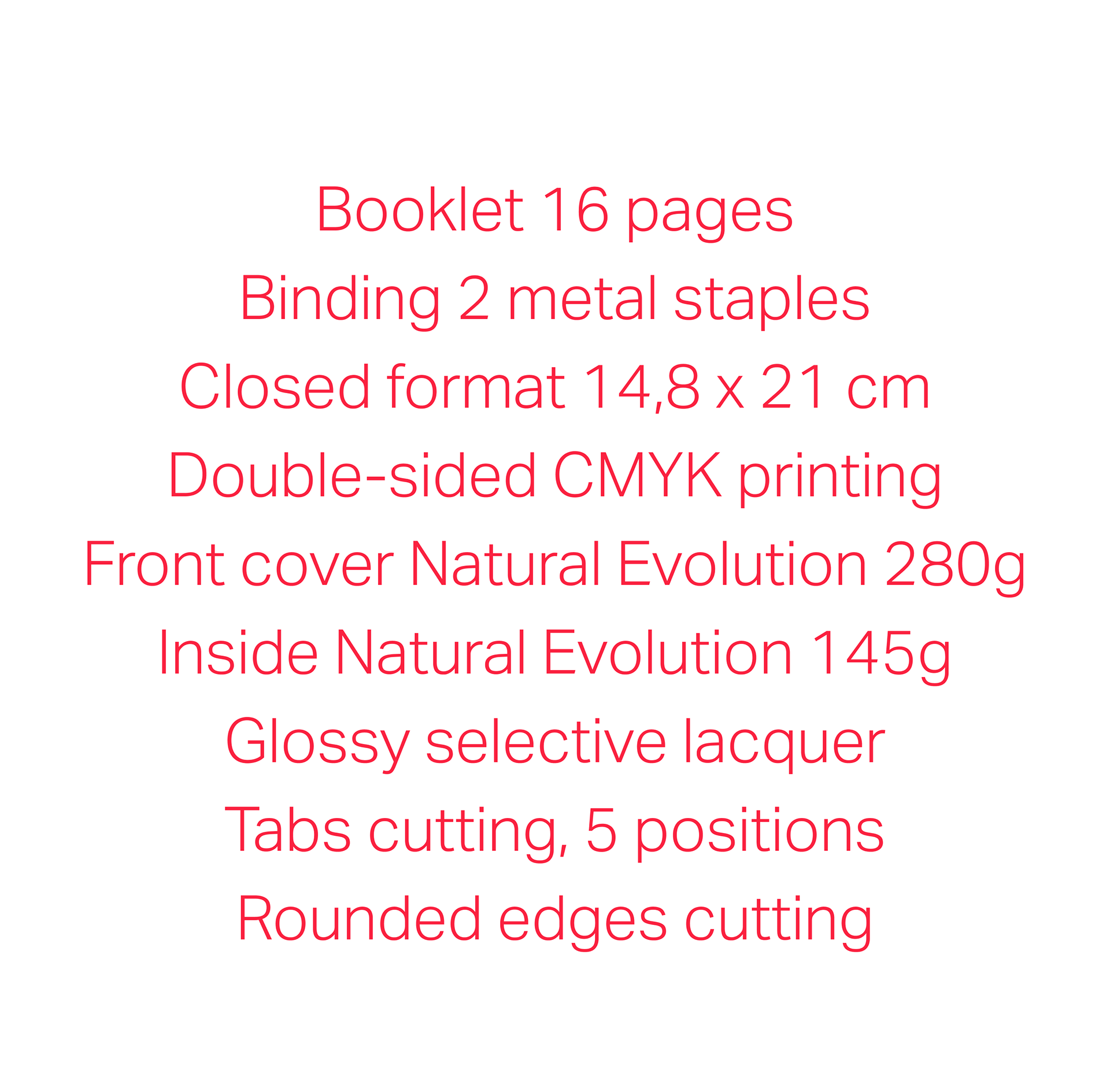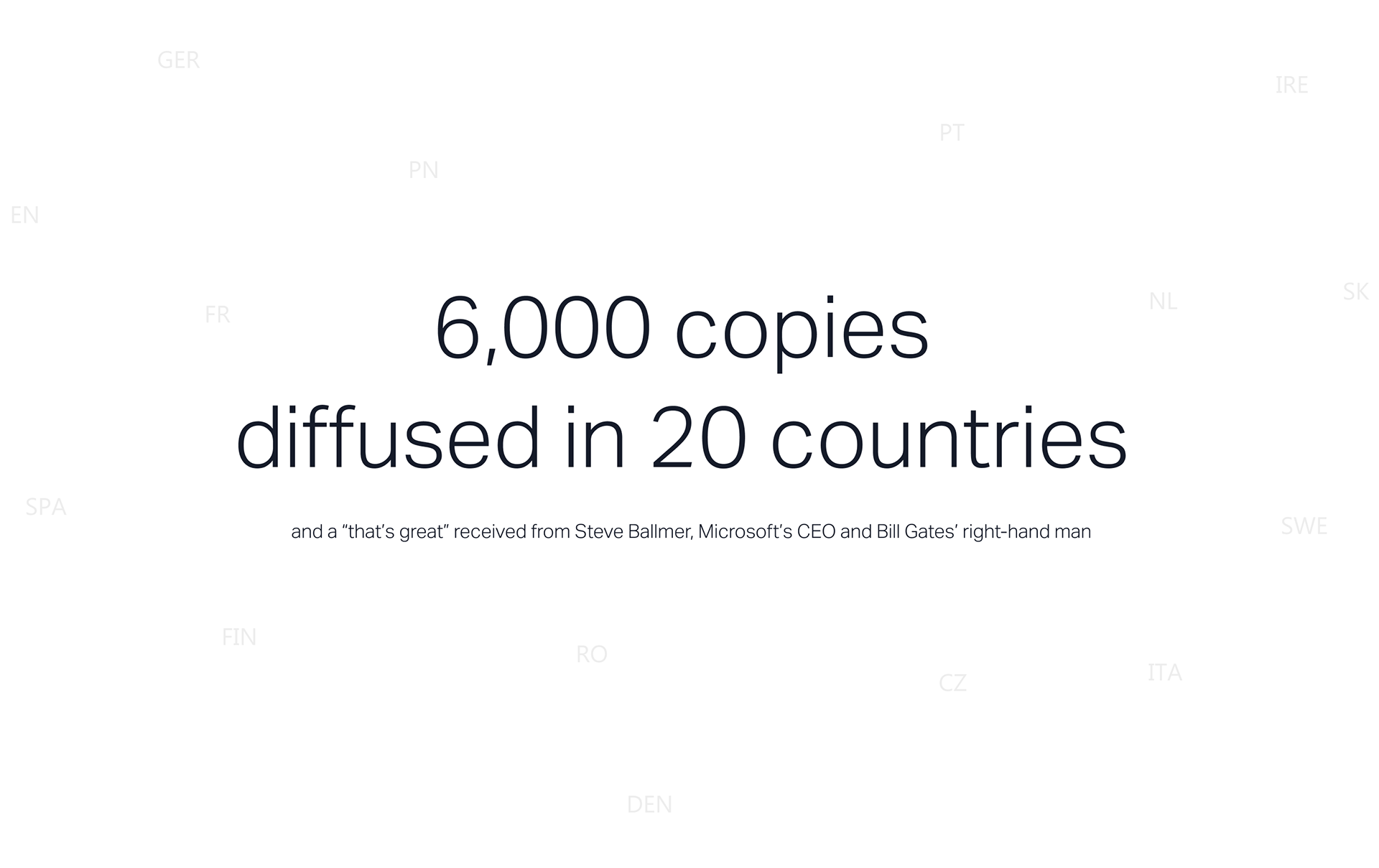 A narrative web 
adaptation
Let's take the booklet to the next level.